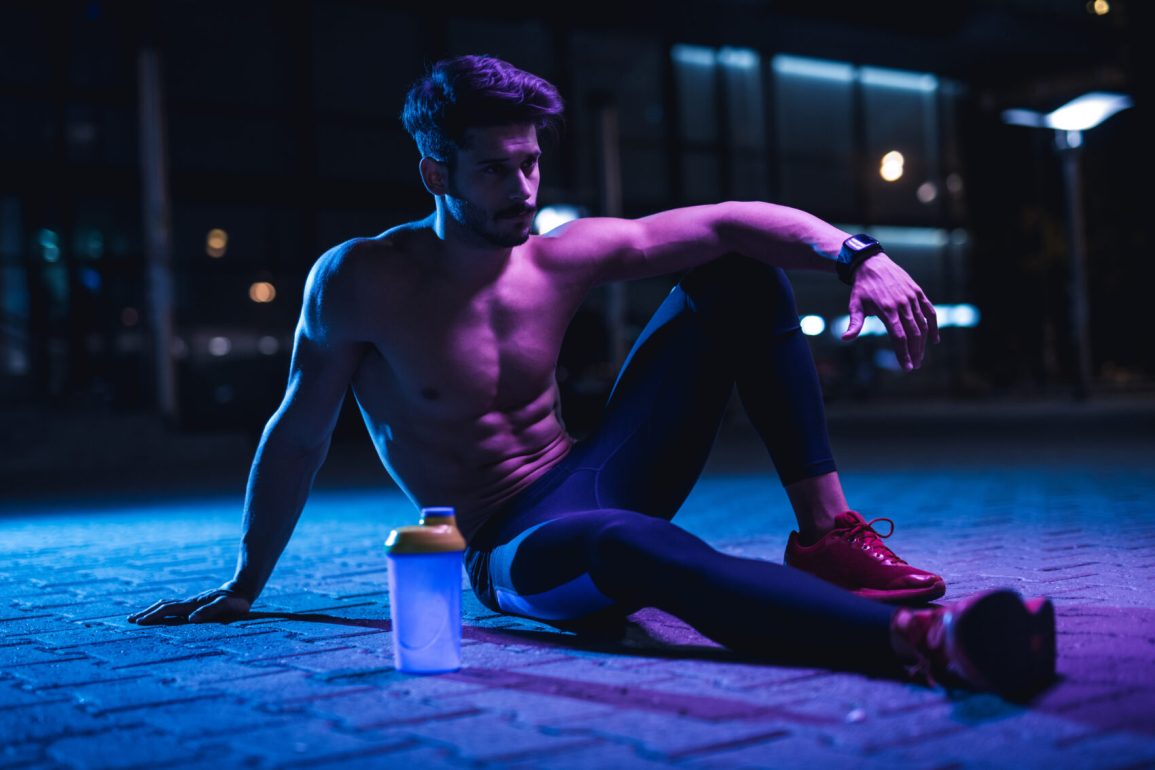 Opened in the spring at the Beverly Hilton on Wilshire Boulevard, the 557 sqm biohacking facility by Upgrade Labs marks a significant improvement to the typical hotel gym. Going well beyond treadmills and weight machines, Upgrade Labs touts itself as a luxurious health and fitness hub with more than 15 customised, high-tech experiences for the brain and body.
Upon arrival, people book a consultation to discuss their goals and wants before receiving a cell health analysis and a personalised plan. The idea is to deliver a suite of services to help clients get better results while spending less time working out, a proposition that no doubt goes down well in image-conscious LA.
Upgrade Labs was founded by "lifestyle guru" Dave Asprey, who also set up Bulletproof Nutrition Inc (and Bulletproof Coffee) in 2017. And given that the Beverly Hilton is home of the Golden Globe Awards, the TCA press tour and the annual Oscar nominees' luncheon, the celebrity-packed hotel proved the ideal partner.
CEO of Upgrade Labs, Martin Tobias, told Robb Report that biohacking is when somebody "uses science and technology to make his or her mind and body function better and more efficiently". Upgrade Labs, for example, offers a range of IV drips that infuse cocktails of vitamins, antioxidants, minerals and amino acids to revive the body intravenously.
So-called Biohacker Technicians provide clients with a full briefing of their biology and create personalised plans to achieve desired results. "Using the system's approach to how the body works, collecting data, and using specific technologies targeted at specific measurable biomarkers, we can improve a wide range of biological functions and how the whole body system works," Tobias said.
Open 7am to 7pm, the menu of services includes experiences such as the "Road Warrior Reset", designed to help frequent flyers overcome travel-related stress; "Red Carpet Radiance", tailored to enhance skin tone and physique before a big event; and "About Last Night", which is said to rehydrate and repair damage caused by overdoing it on the party scene. There are also lymphatic massages, infrared sauna sessions and treatments for cellular rehabilitation.
Tailoring fitness programmes is nothing new, but Upgrade Labs aims to help guests "hack" their workouts with smart equipment such as "Cold Hit", which promotes increased strength by using compression and cooling technology, and "RedCharger", which utilises red and infrared LED lighting to encourage muscle recovery and enhance mitochondrial function.
There's also the "Cheat Machine", which features "adaptive resistance technology giving you a week's worth of weightlifting in under 15 minutes", and "Breathe EZ", a 15-minute session designed to boost the immune system using the body's own natural response mechanisms.
For mental wellbeing, there are therapies such as the "EEG Brain Trainer", which provides a real-time display of brain activity, and the "Virtual Float Tank", designed to induce a meditative state.
Custom programmes are available as part of monthly membership packages, which include a dedicated Biohacker Technician, measured progress using cellular and physical benchmarks, and clinic discounts.
VOLT is a members-only premium newsletter from Globetrender that delivers weekly travel trend analysis and forecasting.
Subscribe now


Sign up to Globetrender's free weekly innovation briefings for news about the future of travel.
Subscribe now