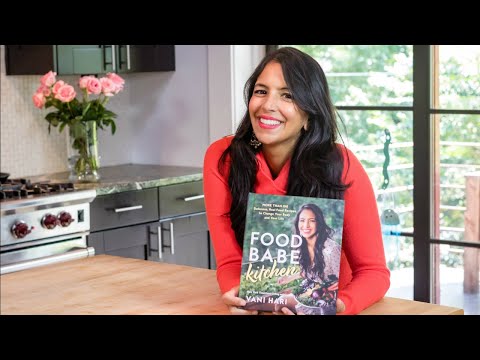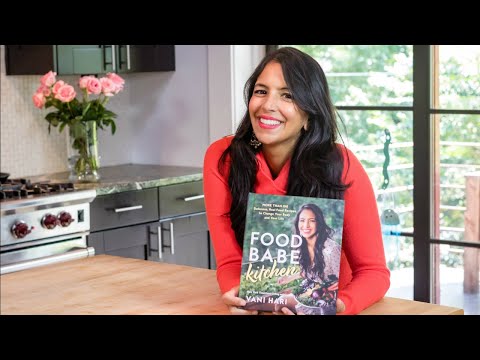 Pre-order your copy of Food Babe Kitchen now and claim your bonuses: https://FoodBabeKitchen.com
Available everywhere books are sold on October 20, 2020.
I wrote this cookbook for you.
And for everyone who has ever asked what I really eat on a daily basis and how I shop for food. Food Babe Kitchen outlines it all, step-by-step, with beautiful photography.
Food Babe Kitchen gathers together my favorite recipes, the things that I make for my own family every single week — and that they love — all in one place. It's a way for you to eat healthfully, close to the earth, with the best ingredients that you choose, so when you sit down to enjoy a delicious meal you know what you are eating and you haven't spent all day in the kitchen!
It includes a picture of every recipe and never before seen photos of my family and I cooking and enjoying delicious healthy food together. If there is anything that spells out what I'm passionate about… this is it! It brings me so much joy to be able to share a glimpse of this happiness in my life with you.
It includes over 100 mouthwatering recipes, that are easy to make & delicious to eat. You'll ditch processed foods for good without spending hours in the kitchen.
The first 55 pages of Food Babe Kitchen includes a comprehensive shopping guide, so you can easily find the healthiest ingredients and products to stock in your kitchen. This includes easy swaps you can start making immediately. Plus simple ingredient swaps. The cookbook is flexible to suit vegan, grain-free, and other diets.
I'm giving away 12 months of REAL FOOD meal plans to everyone who pre-orders a copy of Food Babe Kitchen by October 20, 2020.
My meal planning program is usually $100/year…but I want to give this to you FREE when you pre-order Food Babe Kitchen.
I'm doing this because I never want anyone to feel like I used to.
And the key to my success is meal planning.
You know the phrase, "If you don't have a plan, you plan to fail"… well, this is very true.
Every month I will send you 19 new delicious recipes (breakfasts, lunches, family dinners, salad dressing, and green drinks), a meal plan calendar outlining daily menus, and a detailed grocery list.
You'll get all of this EACH MONTH for the next year.
Pre-Order Food Babe Kitchen & Get 12 months of meal plans today: https://FoodBabeKitchen.com
As soon as you claim your bonus, I'll email you the log-in details so you can get started with your meal plans soon.
And, I'll also send you my Ultimate Pantry List which includes everything I stock in my pantry, fridge, and freezer so that you can set yourself up with the right ingredients for cooking healthy meals at home. I tell you which brands I've vetted and personally use, so there is no guesswork!
Remember, this offer ends on October 20th and is worth over $100. I hope you take advantage of this.
I know you are going to LOVE this cookbook, the monthly meal plans, and all the delicious food.
Share this video with your loved ones and get them on board too. Wouldn't it be fun to get together and make these recipes?