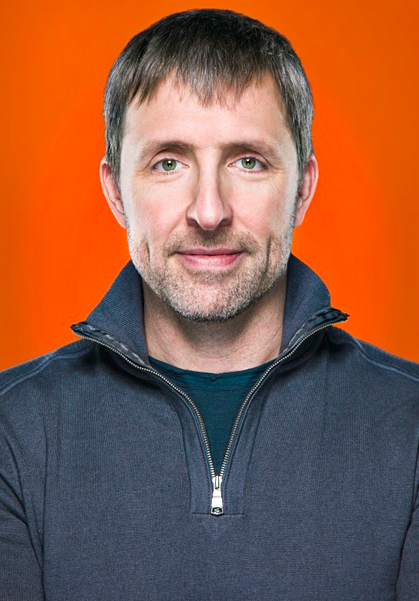 Dave Asprey, a self-proclaimed and self-taught biohacker who has amassed a huge following online, has just raised $9 million from Trinity to take his butter coffee and FATwater™ to a broader public audience.
Trinity's Gus Tai and others are betting that Asprey's line Bulletproof could be an emerging alternative to mainstream coffee lines like Starbucks (which, by the way, the firm backed years ago). Tai and Dan Scholnick are joining Bulletproof's board of directors, where they'll work with Asprey, a former Trinity entrepreneur-in-residence.
Asprey, who authored a book called "The Bulletproof Diet," lost about 100 pounds largely through engineering what he ate.
"I turned my biology around he said. I'm much stronger in my 40s than I was in my 20s. These aren't things that should be possible," he said. "So I thought that maybe a few other people who felt fat and overworked in trying to be successful in Silicon Valley would really benefit from what I learned. I started building a community around hacking the human body."
[youtube https://www.youtube.com/watch?v=5-atwAIo_Lo&w=640&h=360]
Off the back of that, he created a coffee recipe involving what the company calls "Upgraded Coffee Beans" along with grass-fed unsalted butter and a special "Brain Octane Oil" made of triglycerides from coconut or palm kernels. Then he launched the health podcast, a radio show and the book. His website now sees north of 2 million visitors per month.
"For me, there's nothing like writing or creating code when your brain is totally on. It originally took off with software entrepreneurs," Asprey said. "They learned that they could not only engineer outside systems, they could also control the system inside them as well."


Now he's using the funding to open up coffee shops and cafes based on his product line, with the first one in Santa Monica.
"We've been investing in food since our founding," Tai said. "We did PF Chang's and what really appealed to us with Bulletproof was we felt it had this potential to become a leadership brand."


Today, the company is also launching another product line with FATwater, which contains nanoparticles of Bulletproof XCT Oil™ or medium-chain triglyceride fats found in coconut oil. It's meant to provide both energy and hydration without impacting blood sugar levels too heavily.
"You get the energy from the fat along with water, so you get this tingly hydration feeling," Asprey said.
It comes in 16-ounce bottles or a 10-ml concentrate packs, each containing about 2 grams of fat and 20 calories. It can be unflavored, or come with berry, orange or lemon essence. It's both vegan and gluten free.