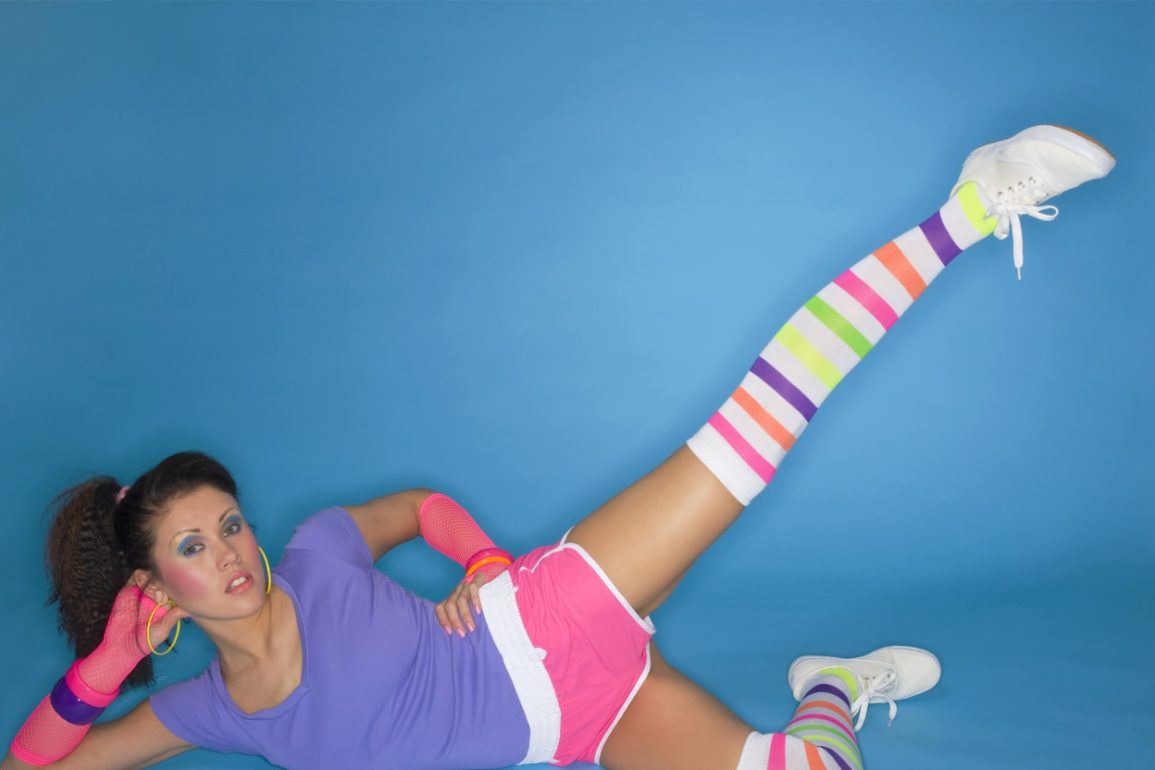 SEARCH
People are 10 percent heavier than they were in the 1980's. What gives?
A recent study, highlighted in The Atlantic, compared diet and exercise routines of people in the 1980s to those of people today. The researchers found that people are 10 percent heavier today, even when they're on the same calories and exercise as their '80s counterparts. The study concludes that the "calories in, calories out" model that has been so popular over the past couple decades is flawed.
The Atlantic article goes on to discuss three possible reasons it's becoming harder to keep the pounds off:
It's great to see this kind of research get coverage in the mainstream media. The human body is incredibly complex, and the "calories in, calories out" model is simply too, well, simple.
This isn't the first time gut bacteria has come up on the Bulletproof blog, and one major reason the Bulletproof Diet recommends grass-fed meat and fresh organic veggies is to avoid hormone-disrupting toxins like pesticides and preservatives and to keep your gut bacteria happy.
Here are three other factors that may contribute to weight gain that aren't related to calories or exercise: data-related stress, bright light at night, and the food your parents ate as kids.
Stress From Data Overload
In 2015, the average person consumes 176 newspapers' worth of information every day. That's five times more information than people took in in 1986. Ads, phones, billboards, apps, push notifications, the Internet—you're constantly surrounded by stimuli, and your brain processes them all. The never-ending barrage takes a toll on your noggin, even if it feels so ordinary that you don't notice it.
When you're walking around, your brain is whirring in the background, choosing what you pay attention to and what you ignore. With so much stuff designed to grab your attention, your brain has to keep its filter running all the time, making micro-decisions that you don't even notice. Add in the infinite information that's a click away online and it's no wonder that excess stimulation is stressing people out. Chronic stress contributes to weight gain and impairs decision-making.
You can hack stress from data overload a few different ways:
Sleep-Disrupting Light
Electronics do more than give you endless data—they also emit light. If you're up late on the computer, checking your phone at night, watching TV after sunset, or reading an e-book before bed, the blue light tricks your brain into thinking it's still daytime. Blue light decreases your melatonin production and messes with your sleep rhythm, and decreased sleep quality correlates with weight gain. There are easy hacks for light exposure:
Your Parents' Bad Habits
You could be paying the piper for what your parents ate as kids and teens. More and more evidence suggests that the way your parents lived—especially when they were youngsters—impacts your genetics. If you're a man and your father smoked when he was young, for example, you may be prone to obesity, and your parents' diet may have influenced your risk of developing cardiovascular disease, diabetes, and hypertension.
We're just starting to understand how habits can shape your genetics, and even your children's and grandchildren's genetics. What's clear is that you can turn your genes on and off by changing your behavior. Say you have an alcoholism gene. If you never come into contact with alcohol, the alcoholism gene never turns on, and it doesn't matter that you have it.
Similarly, if you're prone to obesity or diabetes, you can conquer your genes by staying away from a diet and lifestyle that make you fat.
This article was originally posted on the Bulletproof Blog.